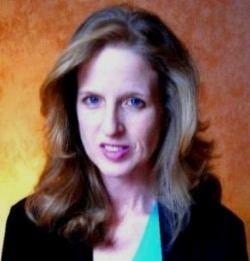 Nancy Richards practices law in several states and federal jurisdictions. While her state of primary practice is Missouri, she also practices in Illinois. In Missouri, she is often found in Jefferson County, St. Louis County and St. Louis City. She also handles cases in St. Francois County, Lincoln County, St. Charles County, Franklin County and other surrounding areas - At any given time, she will also be handling cases in federal court, the Eastern District of Missouri.
Born in St. Louis, Missouri, graduated in 1988 from Southeast Missouri State University in Cape Girardeau, Missouri with a double major in Criminal Justice and Sociology. In 1998, graduated from Ohio Northern University School of Law - J.D. with High Distinction, ranked number one in her class. In 1998, she was appointed as a Special Assistant Attorney General in Missouri's tobacco litigation. She is a member of the Missouri and Illinois Bars. Admitted to practice before Eastern and Western District of Missouri, and Southern District of Illinois. Nancy is also a Distinguished Fellow member of the Saint Louis Bar Foundation.


Today, she is often asked to review a number of automobile collision injury cases, and those cases accepted have been brought to successful and very satisfying conclusions. In fact, in the most recent two (2) cases she settled, she not only was able to negotiate the maximum policy limits for her clients, but was also successful in getting her clients additional money under "underinsured motorists" benefits. And, because our office is skilled at negotiating and manuevering these types of cases, she maximizes the client's recovery by keeping client costs low.


For example, in one case where Nancy negotiated two (2) different settlements from two companies for a client totaling $75,000.00, the client's costs were merely a couple hundred dollars. That meant a lot more money in the client's pocket.
Nancy gets many cases from referrals by prior clients and other attorneys. She has lectured on a number of topics for attorneys and paralegals, has published articles and drafted materials for various publications, and is a current member of the Missouri Bar Committee on the Bar's Referral program after being appointed by one of the Bar's past Presidents, Patrick Starke.

On the personal side, if you have ever been to our office, you already know she is a huge supporter of furry, four-legged, finned and feathered friends. Before going to law school, she was the Administrator for the Humane Society of Southeast Missouri in Cape Girardeau.
Jennifer Oglesby recently accepted the position of Legal Administrator in late June. Prior to joining the firm, she worked in retail, graphics and health care.

Jen has already proven herself to be dedicated. She strives to learn everything necessary for this role. In that fashion, she seems to do everything fast. In just a few short weeks she has already been sworn in as a Notary Public. Our clients, therefore, always have her duties as a notary. This is a plus since any court or other documents requiring notarization can be handled on-site.

Jen is a hardworking mother and like Nancy, she has a number of critters who reside with her, a cat and two dogs, all are treasured family members.
Is dedicated to providing accessible, convenient, affordable legal service. Our Legal Administrator, Jen, is available during business hours to assist you with scheduling an appointment to meet with the attorney.
Our confidential messaging system is available 24/7 and all calls are returned within 48 hours of receiving messages.
We provide notary services at no charge and offer our clients a wide variety of payment options guaranteed to work with nearly everyone's budget.
Our firm knows that people seek the advice of an attorney during stressful periods of their life. It is our focus to listen to the client's needs and offer sound legal solutions, while keeping the cost to the client as manageable as possible.
Because we know that the most obvious course of recovery may not be the only source of recovery, we go "beyond the case" to look for other solutions to clients' concerns and issues.
As Ms. Richards has worked beside some of the premier St. Louis attorneys early in her career, if she cannot assist you in your case or legal matter, she will refer your case to another trusted attorney.

Committed to Offering Confidential, Accessible & Affordable Legal Solutions